You'll need an account to make comments, participate in forums, receive the latest updates, and more.
You can sign up by clicking 'Join' at the top right corner of the Soompi homepage: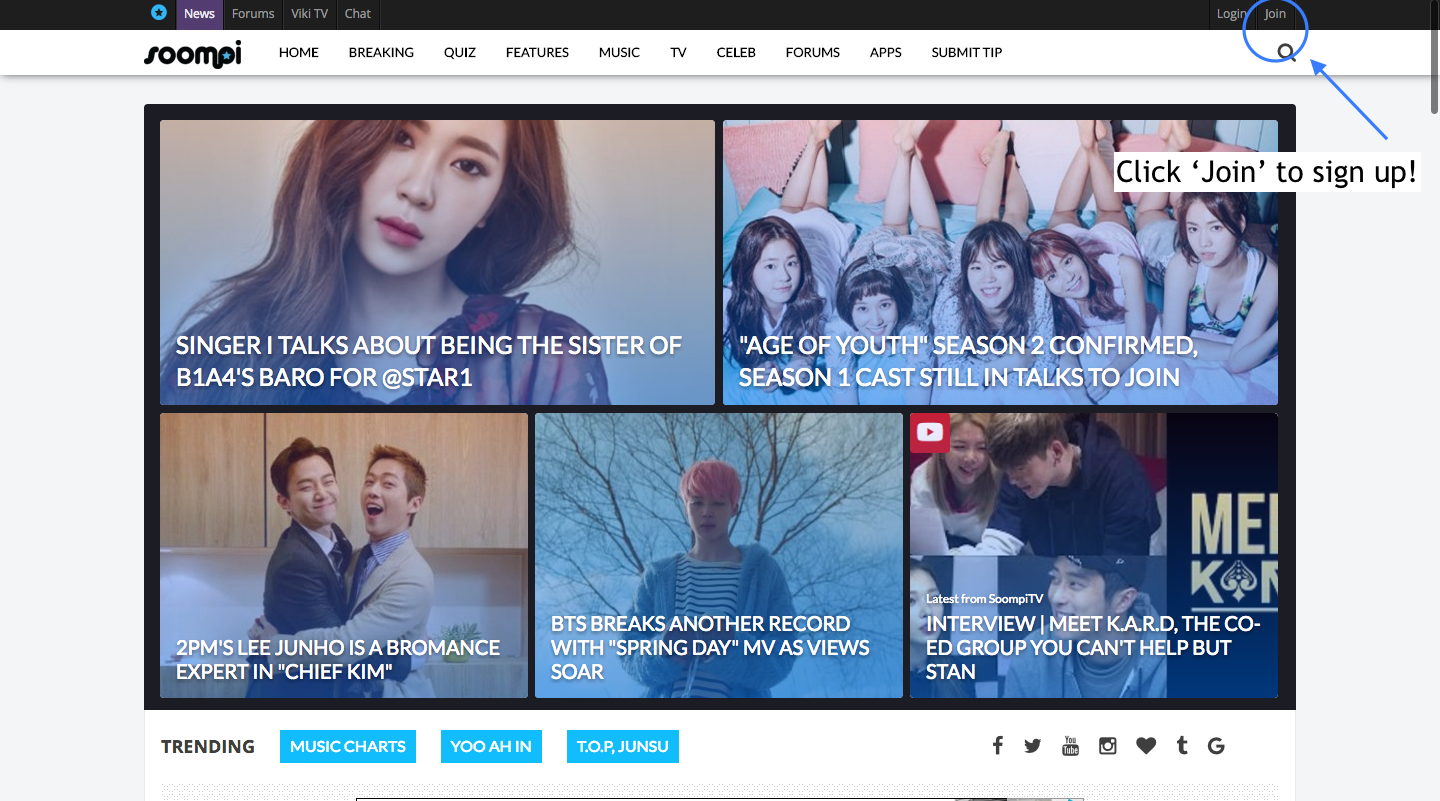 There are two ways to create an account on Soompi; via Facebook, or creating a new Soompi Network ID: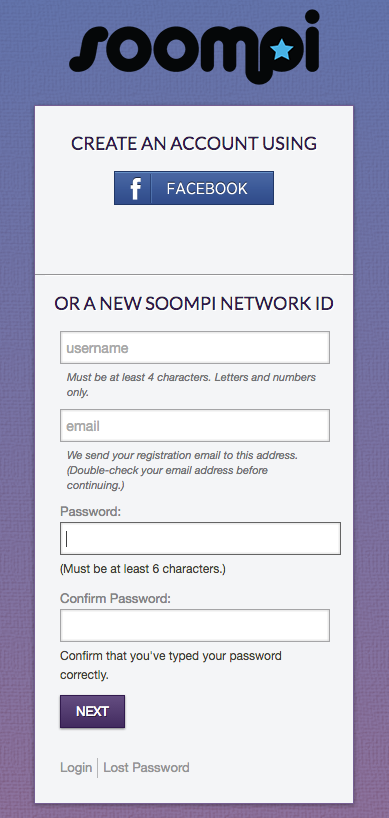 To activate your username, please click the link provided in the verification email sent to you within 2 days. Your account is now active! You should receive another email prompting you to log in.
FYI: Users who only want to comment on articles can sign up with Disqus. Please note that this only allows users to comment on articles, and does not create nor log you into your Soompi account.
Sign up with Disqus to comment:
Head to the article page that you want to comment on
Scroll down to the comments section and click 'Sign up with Disqus'